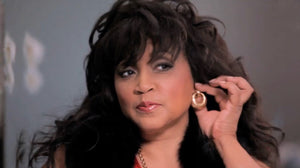 Join the 227 Table Read in The Zoom Where It Happens
Register: https://www.mobilize.us/zoomwhereithappens/event/315926/
Tue 10/6, 6–7pm
Ya'll missed seeing 227 on your screens as much as we do? Never fear...we're paying homage to the blueprint of black television sitcoms with a table read of 227, directed by Christine Swanson! Maaaryyyyyy is being played by LaTanya Richardson Jackson, Loretta Devine will be taking on the role of Rose, Keke Palmer is playing your fave bougie neighbor, Sandra, Wanda Sykes will be reading the part of Pearl and everyone's favorite crush, Blair Underwood is voicing All Male Roles! If that cast wasn't enough, THEE Jackée Harry will be hosting this Zoom Where it Happens!!! And in 1987, Harry became the first African American to win an Emmy Award for Outstanding Supporting Actress in a Comedy Series for 227.
In an effort to further engage our community and drive change, all you need to do to enjoy this evening is sign up to receive messages about how you can make a change during this election!
This event is in partnership with Zoom, and this week is spotlighting and supporting PushBlack - the nation's largest non-profit media organization for Black Americans, currently serving 9 million people across all platforms. PushBlack uses the power of narrative, especially Black history and news, to educate and activate their subscribers to build personal power and create lasting economic and political change.
We'll see you Tuesday, in Zoom Where it Happens!
Media Contact: Janet A. Dickerson | press@humanimpactsolutions.com | (929) 277-0787‬
#ZoomWhereItHappens
---